The most recent orders
Know where are located the users who choose MASmusculo to get dietary supplements. The most recent orders was made from...
0h 35m ago from Madrid
0h 46m ago from La Rioja
0h 52m ago from Braga
NEW RELEASES IN YOUR EMAIL
Be the first to discover the new dietary supplements products
Total security in your order!
Our company is adhered to Confianza Online.
10 razones de peso para elegir MASmusculo.com
1. El mejor precio
MASmusculo además de ofrecer la mayor gama de productos al mejor precio, trabaja exclusivamente con fábricas nacionales e internacionales o con importadores autorizados, prueba de nuestros productos es que estamos citados en las webs oficiales de fabricantes y marcas como Dymatize, Universal Nutrition, PVL MAXX Essential, Titan, Vitobest, Fusion Bodybuilding, etc. De esta forma intentamos ofrecerte el mejor precio sin intermediarios direct to you. Y además te garantizamos la autenticidad al 100% de todos nuestros productos.

2. Entregas en 12-36 h
Trabajamos con las mejores agencias de mensajería que te garantizan el envío en tan sólo 12-36 h en península. En todo momento podrás saber el estado del pedido y así podrás saber cuando lo recibiras, sin hacer grandes esperas. Al salir tu pedido de nuestras instalaciones directamente recibirás un email con el Tracking Nº para poder realizar un seguimiento.
3. Portes gratuitos y una amplia gama de formas de pago
A partir de pedidos de 60 € los pedidos no tienen ningún coste extra (en península). Además disponemos de multitud de formas de pagos seguras pudiéndonos adaptar a tus preferencias.
4. Servicio al cliente contínuo y personalizado
Disponemos de 3 líneas telefónicas permanentes, Chat Online, Email y responderemos tus cuestiones incluso desde las redes sociales.
5. Grupo consolidadado
MASmusculo pertenece al grupo empresarial Osunasport, apliamente consolidado y que cuenta con todos los registros necesarios para la comercialización y distribución de material fitness y Nutrición deportiva (Reg. Sanitario: 26.0012261/GR, EORI).
6. Si quieres puedes ahorrar con nosotros
Siguiéndonos a través de Facebook, Tuenti o suscribiéndote a nuestros boletines, podrás acceder a promociones limitadas.
7. Más que una simple tienda online
MASmusculo, no sólo pone a tu disposición los mejores productos al mejor precio, sino que además te ayudamos a sacarle el mayor partido y podrás aprender y debatir en MASmusculo STRONG SITE, uno de los portales de contenido Fitness de referencia en España.
8. Equipo altamente cualificado
Tienes a tu disposición un amplio equipo humano, perfectamente preparado y disponible en 4 idiomas.
9. Garantía de satisfacción
Miles de clientes en toda europa nos avalan.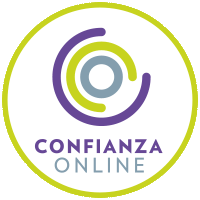 MASmusculo.com está adeherido a Confianza Online: Este distintivo reconoce la transparencia y credibilidad de las webs adheridas, acreditando su compromiso ético y social a todos los usuarios.
10. Tú
La décima razón eres tú, y el motivo más importante de nuestro trabajo, ya que sin tu confianza lo demás no tendría sentido. ¡Gracias por elegirnos!